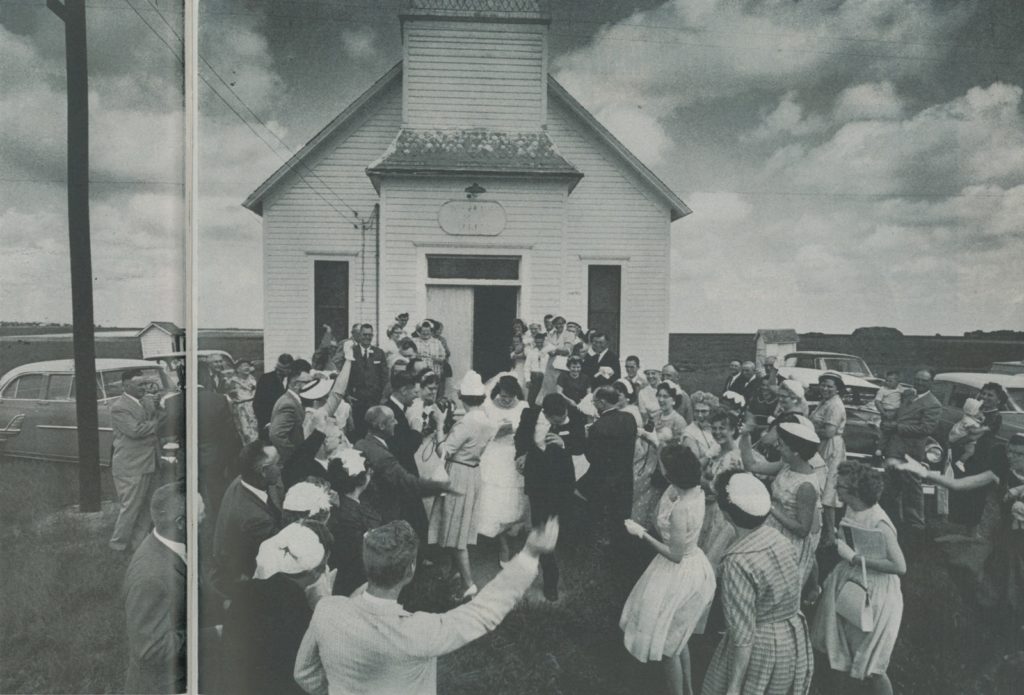 A World Full of Weddings
June, aside from rhyming gaily and conveniently with croon, spoon, love's tune and honeymoon, has other useful and important hymeneal attributes: in much of the world spring planting is about done, marriageable boys and girls graduate from institutions of learning and the weather is getting just fine-"rare," the poets called it. For these and a lot of other emotional and anthropological reasons June, bridewise, is very big. The world's young folks, who get married to the tune (love's) of many millions a year, like the month and in America about 400,00 of 1961's estimated three million of them have taken, or will take, the plunge at this bright and happy time.
Last week Life sent photographers to sample 13 wedding on four continents. In Spain, Nebraska and York, England (p. 43) members of old local families were joined in matrimony in a solemn Christian ritual that has varied little over the centuries. But it is still a grave and joyous ceremony whether it takes place to the strains of Lohengrin, or the drums of a tribal dance or the tintinnabulation of a set of Chinese cymbals tapped by a troupe of hired merrymakers.
Source:
Life Magazine
June 16, 1961
Pages 36-37
Note:
The picture spanned two pages in the magazine layout, which is why there is a gap between the left and right sides.